Being a sewist or a fashion designer requires more than just knowing how to sew fabrics; it also demands that you know all your working tools properly. Fortunately, most of these tools are not difficult to understand, but when it comes to the sewing machine, the case may be different.
Brother's sewing machine is not strange to anyone, but the question here is, how well do you know your Brother's sewing machine?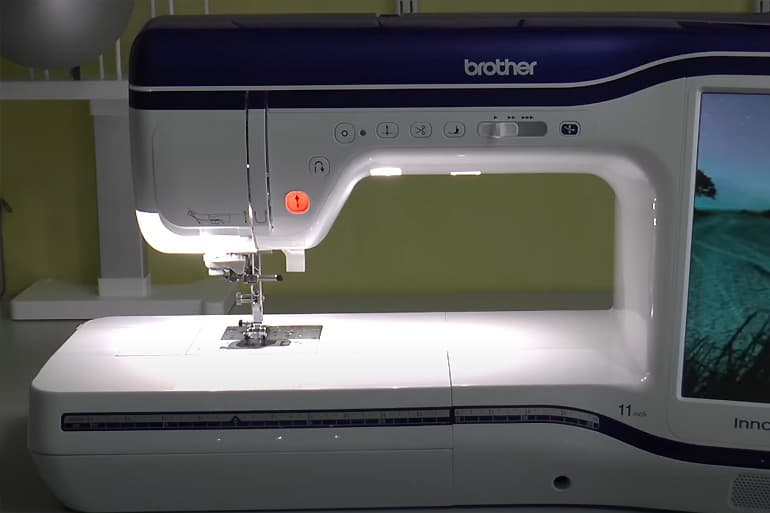 This article will address some of the most asked questions about this sewing machine, for example, are Brother sewing machines dual voltage? Who makes them? And so many other exciting questions relating to this sewing machine brand.
What is a dual-voltage sewing machine?
Dual voltage sewing machines are a type of sewing machine that works on 2 different voltages, for example, 110 volts and 240 volts. This kind of sewing machine can be used in two different countries.
For instance, you can use such a sewing machine with 110volts in the USA and 220 or 240volts in Europe.
Are Brother's sewing machines dual voltage?
No, Brother sewing machines are not dual voltage.
Several sewing machine brands are very versatile and work with two voltages of 240v or 110, but brother sewing machines are designed with just one voltage, and you will only find them most of the time using 110v and, in some cases, 60H.
How to identify sewing machine is dual voltage?
Bring out your sewing machine manual and go straight to the specification section having it on your mind that you are looking for the word "voltage" and "100-240v" followed by 50/60Hz.
If you cannot lay your hand on your sewing machine manual, just turn the sewing machine upside down in such a way that the back will be facing you directly. Now, start to look for a metal or plastic sticker right underneath the sewing machine that has the word "model number". If you can find the following lettering, "100-240V", followed by "50/60Hz", then your sewing machine is dual voltage.
Turn your sewing machine pedal foot upside down if you cannot find the plastic or metal under or at the back of your sewing machine, and check for the wordings as described in step 2.
What sewing machines are dual voltage?
Well, Brother sewing machines, especially the ones designed for the American market, may not work on dual voltage, but several other brands have dual voltages. This list will be provided below.
Note: the list is not compiled in any particular order or importance but is included for information purposes.
Brother XM2701
Singer heavy-duty 4452
Singer 4411 heavy duty
Brother Sewing & Quilting machine.
Singer 4423 heavy duty
Singer MX231
Computerized Janome 3160QDC
Brother GX37
Brother HC1850 Quilting and Sewing machine.
Singer 9960 Quilting and sewing machine.
What is the voltage of an industrial sewing machine?
The standard voltage of an industrial sewing machine is set at 220 volts, and such a machine is expected to run on a 500-watt.
Is Janome's sewing machine dual voltage?
Yes, the Janome sewing machine is dual voltage. Unlike Brother, most electric Janome sewing machine brands will be working on a dual voltage that will be running on a minimum of 80v to 110v or even as high as 220 or 240v.
Are Bernina sewing machines dual voltage?
Yes, the Bernina sewing machine works on dual voltage. Although during the old days of Bernina, most of their electrical sewing machines used to work on a single volt.
Bernina is one of the largest producers of double-volts/double hertz sewing machines. Most Bernina brands we have in the market today are very much capable of working on 110v and 220v. They are also capable of working on 50 and 60 Hz if they are double Hertz.
How many Watts does a Brother sewing machine use?
Actually, the thing is, it can be challenging to say precisely what the wattage of a Brother sewing machine is in general. However, if you know the volt of your sewing machine, you can calculate the wattage requirement of the machine by yourself.
Most Brother sewing machine comes with a single voltage of 120 which means they will need at least 65 amps to operate. So all you have to do in this situation is to multiply the voltage with the amps, which will give you 78watts.
Are other sewing notions dual voltage?
Yes and no, because it depends. Just like sewing machines, your sewing notions can either be single or dual voltage depending on how old or the type of device they are.
One thing I want you to realize is that dual voltage is a new feature that was recently added to sewing machines or notions, so it may be hard for you to see older versions of these equipment using dual voltage.
Can I use a transformer on a sewing machine?
Yes, you can use a transformer for your sewing machine. Transformers alter the flow of power current, and they can also be used for a sewing machine. However, if you want to connect this device to your sewing machine, make sure it is at least 2 Amp or as may be recommended on your sewing machine rating plate.
Also, you should know that performance of the transformer may vary from brand to brand, so I cannot tell you precisely how effective the connection will be.