When going fabric shopping, getting to know the brand behind the fabric, you are going for is as important as knowing the fabric itself.
Well, it is no news that the fashion industry is flooded with different brands claiming to be the best with top-quality products, but when you finally get your hand on their product, they will be nothing short of low-grade.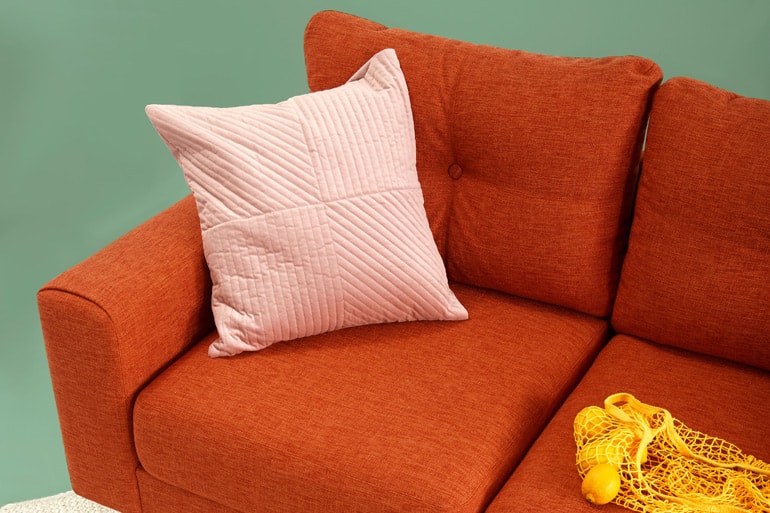 Therefore, to avoid being victims of these self-proclaimed top brands, it will be rational to have foreknowledge of the products and services offered by a brand before patronizing them. I do this a lot, and this is why I'm so inspired to write about one of the leading brands in the industry — Warwick fabrics.
No doubt, Warwick is one of the big guns in the industry, but are Warwick fabrics good? You will find out later in this article.
What is Warwick fabric?
Warwick is a design company based in Australia and known for the production of top quality and trending looks for fabrics that can be used in making both indoor and outdoor upholstery. Warwick fabric is unique for the bold patterns and varieties of colors their products are designed in.
Is Warwick fabric good?
Yes, Warwick fabric is good. Warwick fabrics possess qualities that make their product irresistible to buyers. First off, in terms of durability, Warwick fabrics are at par with other top brands within the industry.
Secondly, they are easy to wash and resistant to both mold and water, making them one of the top choices for outdoor cushions. Well, after having said that, it would be fair to also point out that some Warwick fabrics like the micro suede, even though it is also quite durable, it has a low absorbency rate.
Where can I buy Warwick fabric?
You can get your Warwick fabric from Foamsales.
What is the best material for a work shirt?
When it comes to choosing material for a work shirt, it will be hard to choose the best from the several options available in the market. All of these materials, Cotton, Poplin, Flannel, Oxford fabric, Twill, Gerbadine cotton, and linen, are considered excellent choices for shirts.
However, among these alternatives, cotton, the most popular fabric, is considered the best of the best.
Who owns Warwick fabrics?
Warwick fabrics are owned by Tom Warwick, who established the company in the 1960s. But now, the company is co-managed by his sons, Leighton and Cam Warwick.
Is Warwicks fabric made in Australia?
Yes, Warwick fabric is made in Australia.
Warwick fabric has an array of printed and woven patterns, hardware, and plain fabrics that are made locally in Australia and also has its showrooms in Newzealand and the United Kingdom.
How to clean Warwick fabrics
Cleaning non-oil-based stains
Create a cleaning solution by mixing soap (Lux flakes or velvet soap) with warm water.
Apply directly to the stained surface using a clean towel, then rub gently until you feel the stain is completely lifted.
Blot dry afterward with another clean towel.
Pour cold water on the treated spot and blot dry again with a clean, dry towel.
To prevent the ring from forming, dry the treated spot with a hair dryer moving from the center of the stain to other wet parts.
Cleaning oil-based stain
If your Warwick fabric is stained with oil, make a cleaning solution with the ingredients described earlier, then add some solvent-based cleaners. Also, follow the cleaning procedure as described for non-oil-based stains.
Is it worth getting fabric protection?
Yeah, you should get fabric protection for your upholstery. Well, it is quite understandable if you are skeptical about the need to get fabric protection for your sofa after already investing so much in setting up cushions for your living room.
Yes, fabric protection will come at an extra cost, but when you consider the hazard your highly cherished upholstery is exposed to every day, especially when you have little kids around, you will come to realize that fabric protection is meant to safeguard your investment.
Warwick fabrics for upholstery
Warwick fabrics for upholstery are specially designed for your indoor and outdoor upholstery, and customers are allowed several design options to choose from. Some of Warwick's upholstery fabrics include Beechclub, Alpaka, Anatheon wool, Bainbridge, Biarritz, Blahnik, Bloomsberry, and many more.
Warwick fabrics for bedheads
Another service offered by Warwick fabrics is the bedheads which allows their customers to reupholster or redecorate their bedhead, and they have just the perfect fabric for it — Hepburn Teal.
How can you tell good quality fabrics?
The quality of fabric lies in its color, thread count, fiber weave, and finishing. Check below for details.
1. Fiber weaves
For a fabric to be considered high quality, its fiber must be tightly and closely woven together. When you can notice spaces between fiber weaves of the fabric you want to buy, it indicates that something is wrong with the fabric: such fabric can tear easily.
To identify good quality fabric, look for balanced horizontal and vertical weaves on your choice of fabric before paying because this is a pointer to the good quality fabric.
2. Thread count
This is another sign you should look out for is the thread count of the fabric. This represents the number of threads per square inch of fabric. If the thread count of your fabric is high, let's say 200, then it means the fabric is tight and likely to last longer.
If otherwise, it means the fabric is loose, and such fabrics will tear easily.
3. Color
The dye used in making good quality fabric will be even. Therefore, if you notice a steak or spot or unevenness in the tone on the surface of your fabric, this can also be a sign of poor quality.
4. Finishing
There must be no stretchy corners, uneven weaves, or unnecessary creases at the finish of the good-quality fabric. Whenever you observe any of these signs on a fabric, it is also an indication that the fabric quality is substandard.
Which upholstery fabric is the most durable?
It is believed that leather is the most durable fabric for upholstery, and that is why they are often recommended for a house with a large family.