Cotton voile is one of the several cotton fabric types, and just like every other cotton type, this fabric is known for its plain tight weave, durability, and breathability. However, unlike other cotton fabrics, this cotton type is lightweight, slightly transparent, and has a silky finish, making them one of the most suitable fabrics for summer clothes.
Not only does this fabric have qualities that make it a special material for summer, but it also has the attributes of quilting cotton: a higher thread count and plain weaved. With these two attributes in place, people sometimes wonder whether or not this fabric type can be used for quilting and ask questions like, can I use cotton voile for quilting? What is cotton voile used for? This helpful article provides detailed answers to all of these questions.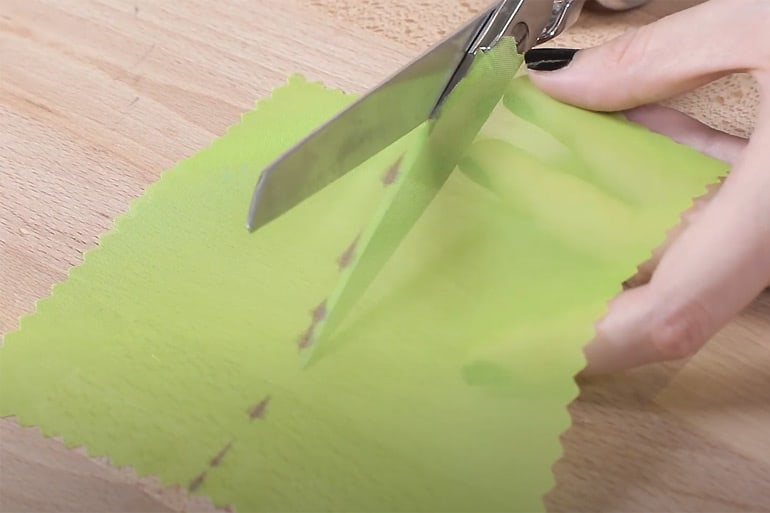 Can you quilt with voile fabric?
Yes, you can quilt with voile fabric. If you have always been using medium-weight cotton fabrics for your quilts, a fine material like voile presents an avenue for you to test your skills further. Working with voile cotton is almost as easy as working with quilting cotton, just that you must carefully select the kind of quilting project to do with your voice fabric. For instance, voile fabric is better suited for string quilts and leave-in foundation-pieced quilts.
What can I sew with cotton voile?
Even though voile is more popular for making cloth, that does not mean they are not used for other clothing articles. Voile cotton can also be used in making shirtdresses, tunics, chemisier, shirts for men, summer scarf, lingerie, sun shirts, and many others.
What's the difference between cotton and cotton voile?
Cotton voile has almost all the properties of cotton fabrics, only that cotton voile has a higher thread count, is softer, lighter, and has a sheer, airy quality.
How to wash cotton voile
Cotton voile can be made of 100% cotton or cotton blend, and because of this, there is a possibility that the fabric will shrink, and as a result, it may be necessary for you to wash them before quilting with them.
For the best result, it is recommended that you handwash the voile. If the material of the fabric is made of synthetic or 100% cotton, just pour a capful of signature detergent in a sink or washbasin-filled wiry warm water and wash the regular way.
However, if it is made of wool, it is best to make use of wool and cashmere shampoo with cool water.
Does cotton voile wrinkle easily?
Yes, cotton voile wrinkles easily. Cotton fabric has a crisp but smooth feel, the property that creates this crispness also makes it susceptible to wrinkling. So you may have to iron cotton voile than you would iron some other cotton type.
Is cotton voile the same as cotton lawn?
No, cotton voile is not the same as a cotton lawn. Cotton voile and cotton lawn are often confused together, and this is largely because both fabrics have similar properties. But they are two different fabrics in the sense that the thread count of cotton voile is higher than that of cotton lawns and also has a much crisper feel.
Do you have to iron cotton voile?
Yes, you have to iron cotton voile. Cotton voile is a type of fabric that gets wrinkled easily, and to get rid of this wrinkle, it has to be ironed on a high cotton setting.
How do you stop voile from fraying?
One best and easy ways to stop cotton voile from fraying is applying fabric sealant or glue while working with the fabric. And since cotton voile is lightweight, you can also apply nail polish on the fabric's edge to stop fraying.
Is cotton voile good for bedding?
Yes, you can make bedding with voile fabric. One thing about cotton voile is that they are very light and highly breathable, which makes them an ideal fabric for making summer clothes. So if you are looking to make bedding that will keep you from excessive heat during summer, cotton voile is definitely one of your best options.
How to soften cotton voile fabric
Cotton voile is a crispy fabric; hence, before you use them for quilting or any other project, you may want to soften the material. To soften the fabric, follow the technique that will be discussed below.
Mix 1 cup of baking soda and 7 cups of white vinegar in a bowl and stir until they thoroughly combine.
Add about 1/3 of the solution to the washing machine fabric softener dispenser, or you can just add the mixture during the wash cycle to soften the fabric.
Does cotton voile fray?
Yes, cotton voile fray. When you cut cotton voile, it will fray just like many other cotton types. To prevent fraying, you can use either of the methods discussed earlier in this article, or you can just cut your fabric with pinking shears.
Is cotton voile see-through?
Yes, cotton voile is see-through. Cotton voile has many amazing qualities that make it a popular choice for home decor as well as apparel. However, because this fabric is thin and see-through, they are not often used for dresses, blouses, or skirts because it can be revealing.
Is cotton voile sheer?
Yes, cotton voile is a sheer fabric. Various people have different ways of describing cotton voile, but mostly, it is described as a lightweight fabric. One other name people call cotton voile is sheer fabric. And this is because of their transparency and thinness.
Is cotton voile soft?
Yes, cotton voile is a soft fabric. Cotton voile may in every way look like cotton fabric, but one of the properties that differentiate it from other cotton types is its softness, sheerness, and silky feel.
Is cotton voile sustainable?
Yes, cotton voile is sustainable. Cotton voile is sustainable because most of the cotton voile you will see in the market is made from 100% cotton, which is a natural fiber. But if we are to consider other polyester variants of cotton voile, these types may not be sustainable.