The fashion industry is surely one of the most highly mechanized industries. Almost all human activities have been replaced with machines. There's a machine for everything in the industry. You have a machine specially designed for attaching buttons and another for making button holes. The list is endless! Cloth-making can be time-consuming. Therefore, it is expedient to adopt the use of machines to make sewing easier and faster.
Quilting a sewing technique that involves combining two layers of fabrics can be time-consuming, and people always wonder if there is a machine specially designed for quilting. For some reason, that is quite understandable, though. But "do you need a special machine to quilt?" Do you? Do you not? You will find out in this article.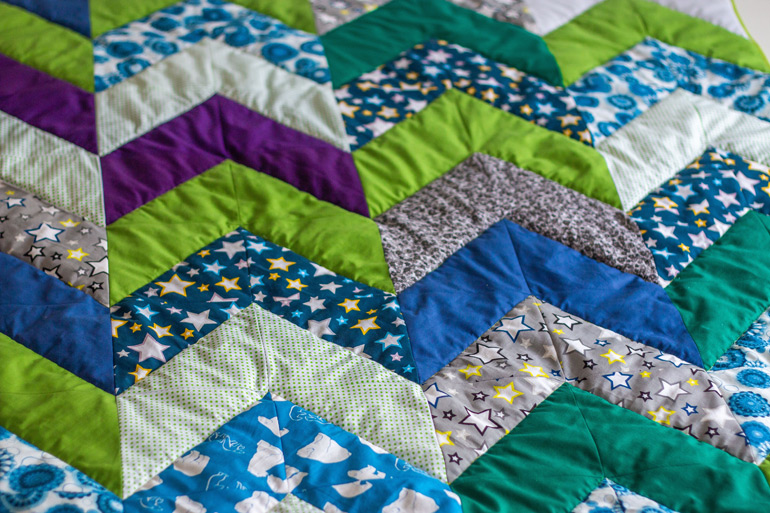 Do you need a special sewing machine to make a quilt?
No, you do not need a special machine to make a quilt. I know you just want that quilting project to be perfect, but the truth is, whether you are using the free motion or straight line machine quilting technique, both can be done easily on the regular machine. But I must inform you, though, that when using the free motion quilting technique, you may need to be smart with switching between lowering and disengaging the feed fog.
Can I machine quilt with regular sewing?
Yes, you can machine quilt with the regular sewing machine. Quitting can be done with the regular sewing machine using 2 techniques, free motion and straight-line quilting. This is a skill that has to be learned, though, so you may need to ask a professional sewer for guidance. And oh! You may need to get some tools too.
What is the purpose of a quilt?
Quilt serves a lot of purposes in both our daily and business life. They can be used to make a wide variety of things ranging from bed coverings to reupholster furniture, doll clothing, wall decorations, making purses, table runners, framed artwork, and many others.
You can look for other purposes for quilting online may be an item that can catch your attention, and practice with it to hone your quilting skill.
Quilting by machine tips
Make sure there's enough workspace.
Ensuring that you have enough workspace to work on will make the whole quilting process easy and comfortable for you because you will be able to turn the fabric in different directions as you want it. This is why some machines come with drop-in tables that allow machines to sit comfortably with enough workspace.
Compare the thread weight with the standard needle size.
A lot of people do not really understand the importance of using the right thread with the right needle size, and that of why most of the time, they end up doing wack jobs.
As a general guide, make use 80 sized needles with a 40-50wt thread and a 90-sized needle with a 28-30wt thread.
In terms of needle choice, please make use of needles with topstitch, sharps, and quilting over universal labels on them. The tips of this kind of needle are usually sharp and will easily pierce through the three quilting layers.
Sketch out your quilting design
Before you start sewing your quilt, make sketches of the design on paper, printout of a quilt top, or on a photograph. Doing this will give you the foreknowledge of the thread path and a clear picture of what your design will look like. With this, you will also be able to know whether there's a need for additional design or adjustment.
Perfect your free motion quilting skill
The secret to perfecting any skill is practice! Practice!! Practice!!! So to master your quilting skill, you have to practice every day. Create several practice samples for yourself.
You can make use of samples containing two 10 squares that have a batting layer between them. Make sure to fill in at least a sample every day for weeks. With time, you will start to notice an improvement in your skill.
Make use of the walking foot.
Although without the walking foot, you can make beautiful and intricate designs with free motion quilting. Incorporating the designs that can be made with a walking foot into your design will also enhance your project.
Apart from the conventional stitching and ditching a walking foot is known for, you can use it to make a spiral, organic shapes, and wavy lines.
What equipment is needed for quilting?
The first piece of equipment you must get for your quilting project is the sewing machine, and every other is secondary. So if you don't have one, it is either you borrow or buy one. Other items or equipment you will need include; fabric, scissors, iron, rotary cutter, rotary ruler, rotary mat, your chosen quilt pattern, seam ripper, needles & pins, and threads.
What is the best quilting machine?
I will be sincere with you, and it will be hard for me to say a particular model is the best quilting machine. Instead, I will provide you with a list of best of the best models so that you can decide on the quilting machine that is best for your project or you can afford it.
Brother CS7000i
Juki TL – 2000qi
Janome MC6650
Brother HC1850
Juki HZL-F300
What are the features to look for when buying a quilting machine?
Cost
When buying a quilting machine, you don't necessarily have to pay a huge amount to get the best one. Sometimes, high price doesn't translate to quality. Buy a model that fits your budget. Some good quality quilting is budget-friendly.
Stability
Of course, when you are working on your quilting project, you would want to focus on the fabric without any distraction or distress, and that is why you need a stable model that does not tilt from one side to the other or vibrates a lot. This can cause distractions which will affect your working momentum because of frequent adjustments.
Computerized
Before paying the price for a quilting machine, always check if it has a computerized function because it will make your job easier. With computerized features, adjustments will be made automatically, which will increase your focus on the project.
Can you sew with a quilting machine?
Yes, you can sew with a quilting machine. A quilting machine works just like a sewing machine, which means you can sew with it.
The difference between the two sewing equipment is that the quilting machine has more work space and capabilities than the sewing machine.
Where can I buy a quilting machine?
You can order your quilting machine on eBay, Alibaba, Walmart, Amazon, and sewing machine plus.com. You can also get them offline at Aurora sewing centers, Heyde's sewing machine co., Capital quilts sewing center and many more.