If you are looking for a fabric that is comfy and elegant at the same time and can be worn at different events and activities, you should directly go for a chiffon. Chiffon is an extremely light fabric and because of its versatility, it can be kept in your wardrobe in any form such as a gown for evening events or as a cover-up for a beach day.
The fabric includes derivatives of cotton, silk, and some other synthetic materials and all these things combined make it a mesh-like garment that is almost transparent and fun to wear. The fabric is non-stiff and extremely soft to feel, this is the reason that it has maintained its position as one of the best fabrics to wear.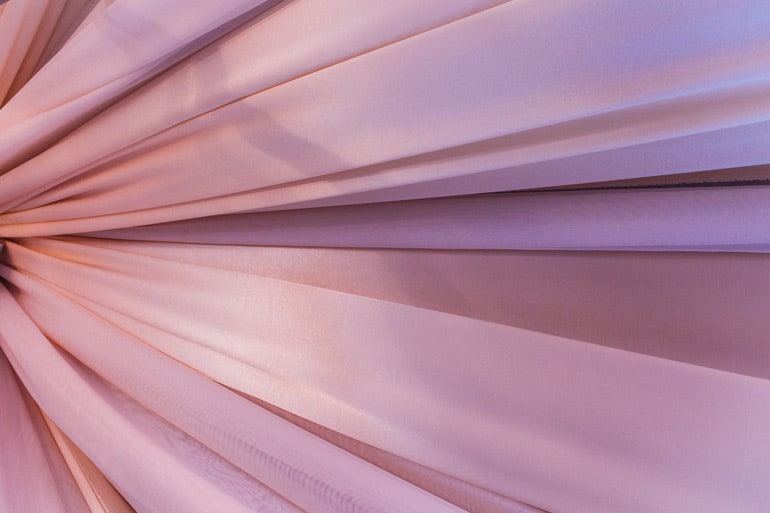 However, the question that many people ask about its deep characteristics such as; Is chiffon fabric stretchy? Well, just hold on to this article and you will have all your answers as soon as you read the last line.
Does chiffon fabric stretch?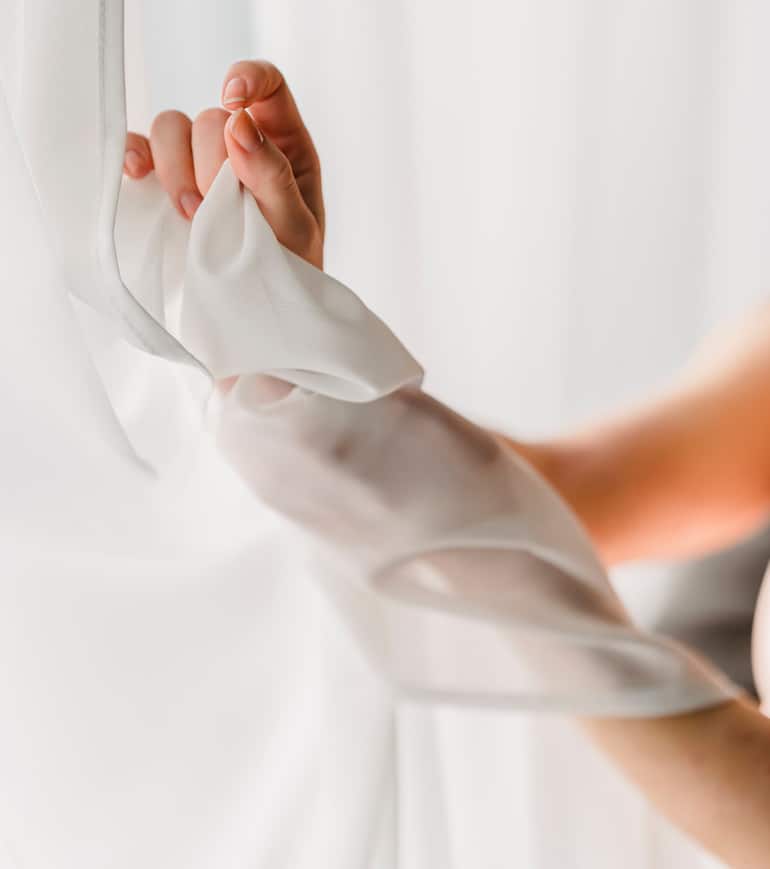 Chiffon fabric does stretch and gives a feel almost like a spandex garment. The main reason is that fibers of cotton, silk, and synthetic materials are woven while manufacturing in different conditions.
The yarns are generally placed at a small distance while being twisted. Apart from this, silk is a bit more pliable than most other fibers in its natural composition. All these things combined make chiffon a stretch fabric.
Does chiffon shrink?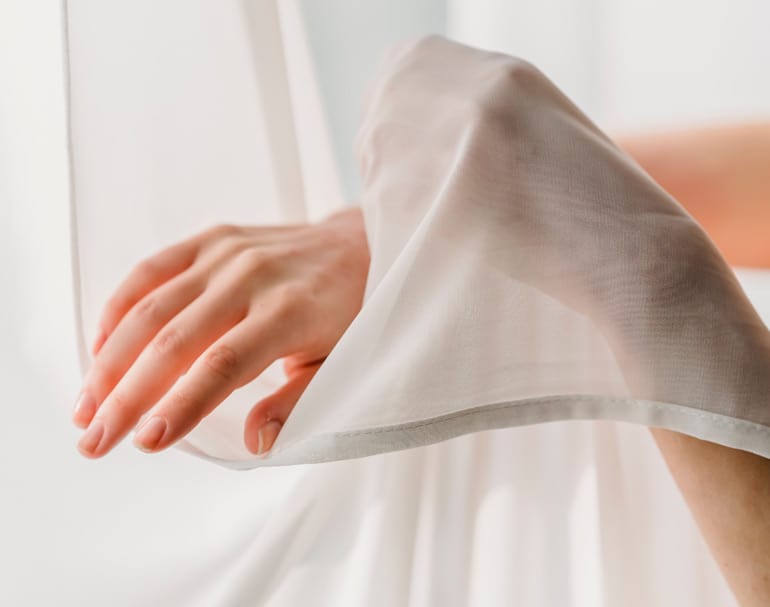 Yes, chiffon fabric does shrink about 1-3 percent because it is a woven garment, though the shrinkage is generally not noticed at all in most cases. Also, the shrinkage will happen on the very first wash and after that, you will barely experience any shrinkage because the fiber will come in place after one wash.
Does chiffon wrinkle?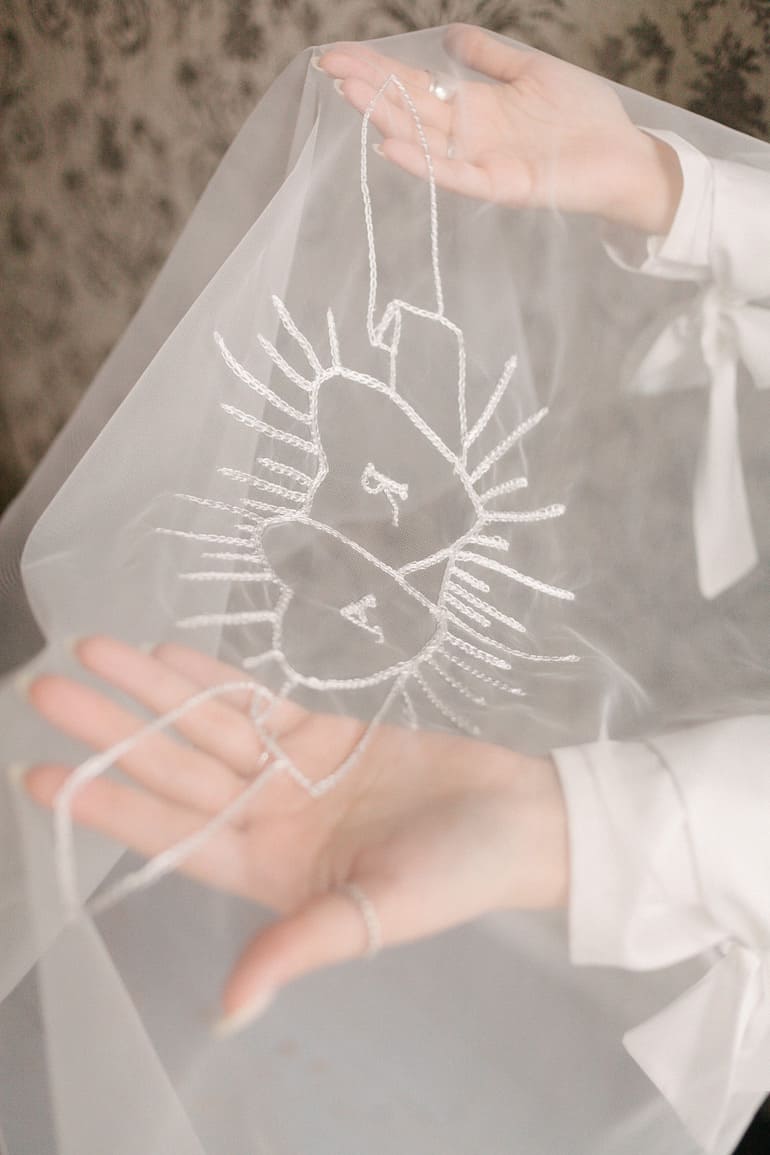 Yes, although the fabric is mesh-like and too soft, it does wrinkle if you don't handle it properly in the wardrobe. Creases and pukers are very often experienced in chiffon fabrics.
However, this matter is not much discussed because either the chiffon wrinkles went unnoticed or gave an enhanced cozy look to the dress such as nightgowns or beach cover-ups.
What is chiffon best used for?
Because of its delicacy, sheer look, softness, and comfy characteristics, chiffon is widely used in many apparels for women. Chiffon is widely used for sewing scarves, daily apparel, evening wear, nightgowns, beach cover-ups, tops, and blouses.
Many other dresses are also made using chiffon for special occasions, or events such as wedding dresses, formal gowns, etc.
Apart from that chiffon is also used to manufacture some accessories because of its stretchy behaviors. Major accessories include artificial flowers, bows, ruffles, and other things that require extra flexibility.
Is it necessary to wash the chiffon before sewing?
Yes, it is necessary and always a good practice to pre-wash chiffon before you move on to sew it because it shrinks a bit. Although 1-3% shrinkage is not that much, pre-washing the chiffon is essential so that you don't have to worry the whole time while sewing.
Also, if you sew chiffon without washing, the garment may shrink when you wash after the dress has been made and at that time, you won't be able to do much. This can sometimes lead to the total ruining of the dress as well.
Does chiffon need to be hemmed?
Yes, it is necessary to hem a chiffon dress so that the edges can be secured and no loose ends ruin the look and elegance of your dress. This is also a reality that hemming a chiffon dress is a bit difficult because of its delicacy, softness, and messy fabric.
However, you can hem it with your hands or using the sewing machines. All you need is total focus and attention on the clothes. Also, the work should be done slowly and smoothly so that the chances of failure and errors can be reduced.
What needle size is best to sew chiffon?
Many options are there to choose from but you gotta opt for the one that suits the best not only for chiffon but your sewing machine as well. As far as size is concerned, experts claim that you should look for the smallest needle that can be used on your sewing machine.
This means that you can use any of the needle sizes such as 60/8, 65/9, 70/10, and 9, 11 would be best for Singer. Sharp needles are considered the best to sew chiffon as they are easy to go through a mesh-like garment or sheer fabric.
What is the difference between chiffon and stretch chiffon?
There is not much difference between chiffon and stretch chiffon as long as feel, coziness, fun, and comfort are concerned. The major difference is that simple chiffon has fibers and yarns on alternate paths with z-twists and s-twist, which usually give a bit rough look to the fabric.
When it comes to stretch chiffon, it is woven with the fibers being placed in different directions. This thing gives it a spandex-like feel when worn.
In stretch chiffon, different materials are used and the stretchiness will vary accordingly. For example, if stretch chiffon has silk fibers it will have more stretch than if stretch chiffon has polyester fibers in it.
How to unshrink chiffon?
Fill a tub with warm water.
Add ¼ cup or 2-4 tablespoons of hair conditioner to the water-filled tub.
Put the chiffon cloth into the water and let it soak for about 10-30 minutes.
Do not rinse the cloth, instead just gently press the chiffons in water.
Use paper towels or actual towels to blot most of the moisture from clothes. Make sure the cloth is still damp and not dried completely.
Now slowly stretch the cloth from all sides. The process should be gentle because damp cloth is prone to tearing apart.
Let the chiffon air dry while placing it flat on some surfaces.
How to straighten chiffon without ironing?
The best thing is to put chiffon in the dryer while placing a towel near it which is damp (not wet). Let the dryer work for about 10 minutes and the steam coming out of the towel will remove all the wrinkles.
This method is very efficient when you are trying to straighten a small top, blouse, beach cover-up, or something like this. However, if you want a big dress to straighten, it is better to go with the method mentioned below.
Turn on a hot shower in your bathroom.
Ensure that the door and windows are completely shut to make the place airtight.
Let the hot shower run for a few minutes until the place is filled with warm steam.
Now hang your chiffon dress on a hanger inside the bathroom with steam for about 10-30 minutes.
In most cases, the wrinkles will be gone after this process but if you still see some creases. Fold a towel on your hand and run over through all the dresses, especially where wrinkles are still visible.
Take the clothes out of the bath and let them air dry.
What is the right chiffon for your sewing project?
It depends on what kind of project or clothing apparel you want to make. Chiffon comes in various forms mainly including silk chiffon, polyester chiffon, synthetic chiffon, and cotton chiffon.
All these fabrics have common as well as unique characteristics which make each of them suitable for different products. Below is brief info that may help you decide and choose the best for your project.
Silk chiffon is best suitable for sewing scarves, summer blouses, circle skirts, sundresses, formal evening gowns, and beach cover-ups.
Synthetic chiffon is best suitable for sewing pants, curtains, and any other garment that should have more weight and be a bit stiffer. It is also a lot less prone to wrinkles and creases.
Cotton chiffon is best suitable for sewing loungewear and summer clothes because it is lightweight and absorbs most of the heat and moisturizer.
FAQs:
Is chiffon a good fabric?
Yes, there is no second opinion that chiffon is a great fabric to be used in different kinds of clothing projects.
The major thing that contributed to making chiffon a good fabric is its luxury, elegance, lightweight, comfy look, cozy feel, sheer appearance, and stretchiness. Because of these reasons, chiffon is a good option to be used in not only clothing projects but for making various decorative objects and foldable accessories as well.
Is chiffon difficult to sew?
Chiffon is a bit difficult to sew as compared to many other fabrics because of its delicacy and stretchy behavior. Still, it doesn't mean that chiffon is impossible to sew because if you use the right techniques and tools, you can easily sew chiffon.
Just make sure that you are being patient while sewing chiffon as it requires a lot of focus, attention, and care.
Can chiffon fabric be ironed?
It depends on what kind of chiffon you are talking about. You can safely iron your clothes made up of cotton or synthetic fibers but silk chiffon should be kept far away from the iron.
Also, make sure you don't use a steamer on iron because even though steam is the best option for chiffon, an iron steamer is somewhat more powerful and can be damaging to your delicate chiffon fabric.
References: