A typical quilting fabric is made of 100% cotton; this is a basic fact known to all quilters. But does this mean that all fabrics made with cotton are appropriate for quilting? This question is very necessary because different cotton fabrics, even though they are made with similar materials, may have different properties, which is why they are used for various purposes.
Cotton poplin is one of the several types of cotton fabrics that are often fancied as being suitable for quilting because of its outstanding qualities. Nevertheless, when it comes to selecting material for quilting, properties may not be enough, and that is why you may have come across questions like is cotton poplin good for quilting. This helpful article contains all you need to know about how suitable cotton poplin fabric is for quilting.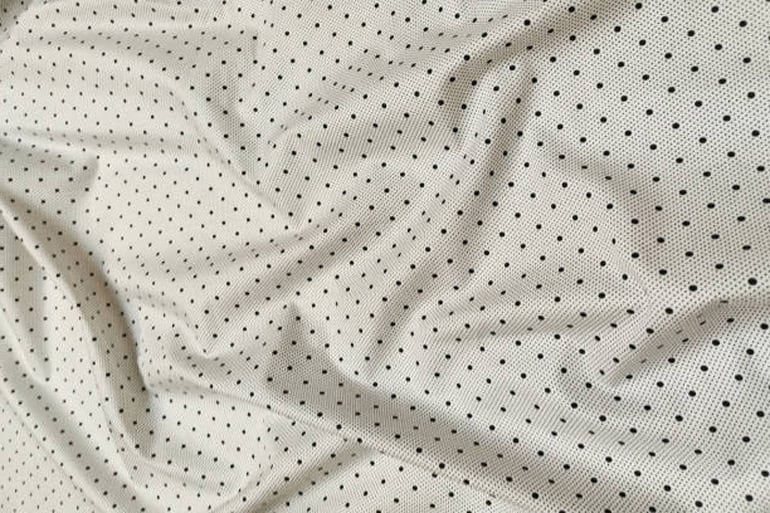 Are cotton poplins good for quilting?
Yes, cotton poplin is suitable for quilting. Cotton poplin is a standard quilting fabric as they are similar to quilting fabrics in terms of weight: they are both medium weight. As a result of this, they are often used for making quilts, pillowcases, diapers, rompers, and many other clothing items.
What's the difference between poplin and quilting cotton?
Poplin cotton is different from quilting cotton in the sense that quilting cotton is heavier than poplin cotton, which is why when both fabrics are used for quilting, the quilting cotton tends to be more durable. The weight of poplin cotton per square yard ranges from 3 to 4 ounces, while that of quilting cotton ranges from 4 ounces and above.
On the other end, when it comes to softness, poplin cotton outshines quilting cotton, as the softness of typical quilting cotton depends largely on certain factors like the manufacturer and the type of fiber used.
Is poplin a quilting fabric?
Yes, poplin is a quilting fabric. Even though poplin fabric is not designed for quilting, its properties make it an ideal fabric type for quilting. Quilting fabrics are designed to be light enough; they have medium weight. Although, in comparison, poplin fabric may be lighter, it can also be considered the standard fabric for quilting.
Can I use poplin for quilting?
Yes, you can use poplin for quilting. There are lots of fabric options that can be used for quilting; of all these types, poplin stands out as it has almost similar properties to quilting cotton, which is traditionally used for quilting.
The only weakness of poplin fabric, when compared with quilting cotton for quilting use, is that quilting cotton is thicker and, therefore, would last longer. But regardless, poplin fabric is more durable than some other fabric types that are used for quilting. 
What is cotton poplin best for?
Poplin is used by quilters and sewists the world over to make all types of sewing projects. The softness of the fabric makes it ideal for making clothing items such as women's dresses, sportswear, raincoats, and many other clothing articles. However, of all these items, cotton poplin is best known for making shirts.
Is cotton poplin good for pajamas?
Yes, cotton poplin is suitable for pajamas. Cotton poplin is popular among sewists for one reason: they are ideal for all projects. One of the many sewing projects cotton poplin is used for is pajamas. This is due to the breathability, softness, and moisture-absorbing properties of the fabric.
Is cotton poplin good for curtains?
Yes, cotton poplin is suitable for curtains. Cotton poplin has loads of qualities that make it among the most sought-after fabrics in the fashion industry. One of these properties is its versatility, as its usefulness is not only limited to the fashion industry alone. Cotton poplin can also be used in making upholstery and curtains.
Is cotton poplin good for summer?
Yes, cotton poplin is suitable for summer. Cotton poplin is highly breathable, lightweight, and very comfortable, which is the reason they are considered the ideal fabric type for making all sorts of summer clothes, whether it be comfy tops, draping dresses, or flowy or airy pants.
Is cotton poplin breathable?
Yes, cotton poplin is breathable. Cotton poplin has a unique weave which makes it easier for the fabric to absorb moisture from the skin and dry sweat faster during summer. The cooling effect cotton poplin has on its wearer is due to the breathability of the fabric.
Is cotton poplin good for cushions?
Yes, cotton poplin is suitable for cushions. You will not only find usefulness for cotton poplin in fashion or quilting works alone, but they are also used for making upholstery fabrics. However, as you may already know, durability is a crucial factor when it comes to upholstery work, and since cotton poplin is less durable than regular cotton fabric, the latter material might be a better choice for your cushion.
Is cotton poplin good for face masks?
Yes, cotton poplin is suitable for face masks. The ideal fabric for making face masks is cotton fabric. Cotton poplin is a type of material made from 100% cotton. Hence, they can be used for making it, as they are almost as breathable as cotton fabrics.
Is cotton poplin soft?
Yes, cotton poplin is soft. Cotton poplin is known for many properties, some of which include; lightweight, breathable, natural, close weave, and many others. The popularity of the fabric is to a large extent because it is soft to the touch.
Is cotton poplin see-through?
Yes, cotton is a see-through fabric. One thing about cotton poplin is that its thickness may vary, which can affect its transparency level. But the one thing you need to know is that most cotton poplin fabrics are slightly lucent, which is why most of the time, they are usually sewn with undergarments or linens.
Is cotton poplin easy to sew?
Yes, cotton poplin is easy to sew. Apart from the amazing qualities of cotton poplin, sewers or quilters also enjoy the convenience of working with them due to how easy it is to sew the fabric. This is the sole reason why experts usually recommend this fabric type for people with little experience in sewing.