Muslin is one of the materials every sewist wants to use for their project, and this has always been the case ever since it was first introduced to the fashion industry in the year 1600, and its acceptance has not dwindled a bit up till now. The reason for this is not so complicated: it comes in a variety of weights and thicknesses.
Muslin fabric is used around the world for making all sorts of clothing articles, home decor, photography and stage/theater, and even cooking. The usefulness of this Bengal-made fabric knows no bounds, which is the primary reason why people are curious to know is Muslin good for quilting.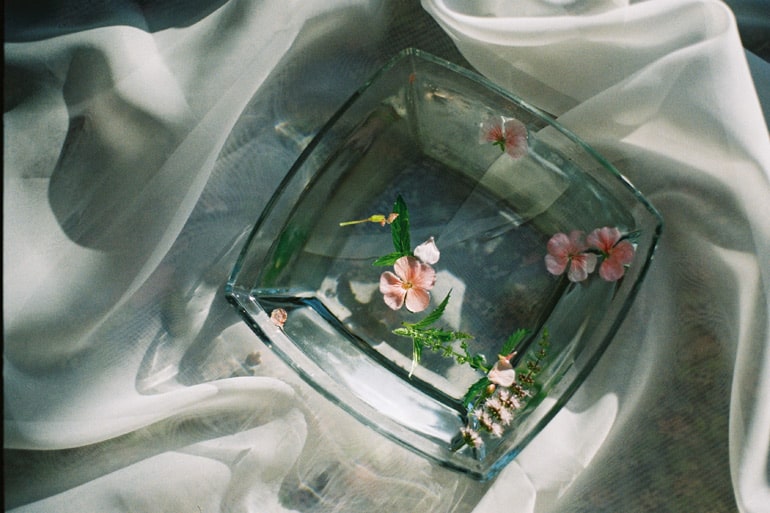 This helpful article not only talks about suitable Muslin is for quilting but also how it compares to cotton in terms of this purpose.
Are Muslin fabrics good for quilting?
Yes, Muslin fabric is good for quilting. Muslin fabric may not be the best material to use for quilting, but if you are the type that values a simple and natural look, Muslin should be one of the top contenders for your quilting project.
This is because Muslin fabrics have natural tans that can enhance the beauty of your quilting work. Asides from that, using unbleached muslin fabric will allow you the opportunity to experiment with several colors because they blend well with any color type.
Is Muslim good for quilt backing?
Yes, Muslin is good for backing. Muslin is one of the most common fabrics traditionally used for quilt backing as they are very easy to quilt through.
Not only that, but Muslin fabrics also make it possible for quilting stitches to be seen at the back, which is a characteristic that is highly coveted among quilters. However, when using Muslin for the backing of your quilting project, it is recommended that you use a high-quality one for the best result.
Can Muslin be used for quilting fabrics?
Yes, Muslin can be used for quilting fabrics. Although when it comes to quilting, attention is not on Muslin like most other fabric types like cotton. Notwithstanding, Muslin had also been a popular choice among quilters right from the beginning. And that is why it is very common to see antique quilts that are made with Muslin. This is to show that Muslin is one of the top choices as long as quilting is concerned.
What is Muslin used for in quilting?
Traditionally, muslin fabrics are used for quilt backings. But nowadays, designers now make use of Muslin to make baby quilts because of their natural antibacterial properties. And because this fabric is so soft, quilters can also decide to use single or multiple layers of the fabric for their quilting work without the fear of discomfort.
Common uses of Muslin fabrics for quilting
As said earlier, Muslin fabrics for quilting are majorly used for the backing of a quilting project or for making baby quilts.
Muslin vs cotton for the quilt
When it comes to choosing between cotton or Muslin for quilting projects, most quilters are usually perturbed about which to choose. But if you have a clear picture of what your final design will look like, you should be fine taking decisions.
Muslin fabric is more suitable for quilting projects with the intention of a simple look, while cotton fabric will make a better choice for a quilting project designed to have brighter colors and patterns.
Also, although both can be paired with most other fabric types for quilting work, there seems to be a limit to the compatibility of Muslin with other fabrics as they are more suitably used with the likes of vintage fabrics and linen.
Is Muslin good backing for quilts?
Yes, muslin is good backing for quilts. Muslin is good for quilting and can be used for any of the parts of the project; it can be used for the front, batting, and backing depending on the design you are working with. But in most cases, Muslin fabrics are used for backing and you can see evidence of this in most of the traditional quitting works.
Should you wash muslin fabric before using it for quilting?
Yes, you should wash muslin fabric before quilting with them. Muslin is a fabric type made from cotton, and even though it does not have all the properties of cotton, there's a possibility that the fabric may also shrink just like cotton when washed. As a result of this, quilters should ensure to wash muslin materials before they use them to avoid the risk of measurement reduction which may affect the final product of the project.
How to quilt with muslin fabric
Materials needed
2 giant muslin squares
Piping or decorative trimming off about 5m.
Wadding of about 1.5m
Embroidery thread of different colors.
Sewing machine, pins, thread, and needles.
Steps involved
Iron and cut the muslin squares into equal sizes.
Pick one of the pieces and pin the piping around the fabric edge right side up. For a perfect turn, snip the piping a little bit around the corners.
Join the piping by overlapping it slightly at an angle to create a bend.
Start sewing as close as possible near the pipping edges with the right side against the right side. Leaving about 15cm opening at the piping end, sew over the piping edges.
Turn the fabric inside out and iron the cover, then cut the wadding to equal sizes and stuff the 15cm opening from the previous step.
Secure all the layers at the center with a safety pin to prevent the wadding from shifting while rounding up your project.
Pin the opening and baste afterward to close it up.
You can quilt the item by making patterns and hand-stitching around them with embroidery thread.